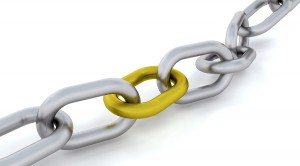 Read about our website in the new WND article "Rising Number of Muslims Reporting Dreaming About Jesus!" (click here)
Use these links to find out more about Islam and about Isa dreams. Ask God to speak to you as you read testimonies or look at videos and articles. This is a thrilling time in our history! This isn't history past, this is happening right now. Pray to discern your part in this story and He will speak to your heart. You are one of the faces of hope.
(Frank Costenbader for Manifold Hope.)
Yes, even at Burning Man, Jesus is appearing in dreams! (click here)
Major websites for videos about Isa dreams:
www.Morethandreams.org
www.freecdtracts.com
www.youtube.com/user/Muslims4Jesus
http://isaalmasih.net
CBN documentary: Visions of Jesus Stir Muslim Hearts (written; video)
Sources:
http://www.cbn.com/cbnnews/212177.aspx
http://www.epm.org/artman2/publish/missions_true_stories/Dreams_Visions_Move_Muslims_To_Christ.shtml
http://isaalmasih.net/isa/dreamsofisa.html
http://www.freerepublic.com/focus/f-news/554407/posts
http://www.christianitytoday.com/ct/2007/october/42.80.html
http://enrichmentjournal.ag.org/199801/018_emerging_muslim.cfm
http://www.farsinet.com/ici/
http://www.foxnews.com/printer_friendly_story/0,3566,402483,00.html
Testimonies and Stories of Muslim Converts:
http://net-burst.net/hot/muslim.htm
http://truthnet.org/dreamsandvisions/
http://www.spiritlessons.com/Documents/More_than_Dreams/More_than_Dreams.htm
Testimonies on other web sites:
Dreams and Visions of Isa al-Masih
From Dreams to Reality (video testimonies)
Isa and Muslims
Websites to learn more about Islam:
The Crescent Project
Christian Answers: About Islam
Chart of Testimonies by Location
Men
Women
Middle East
Al-Gharib, Bassam, Younathan, Abdul S., Emir R., Omar*, Shawqui, Abd El-Fady
Fatimah, Seham
Israel
Walid
Egypt
Ibrahim*, Adel, Sheikh Mansour*, Suraj El-Din, Mahmoud, Ahmad
Palestine
Masab Yousef, Joseph, Tahir, Thayer*
Amal
Jordan
Fatima
Iraq
Khaled, Abdullah, Monthir*, Samir
Kurdistan
Azad, Ali, Sinur, Zana
Kuwait
Ibrahim
Syria
Kamil, Ziad*
Amina
Lebanon
Haytham (Druze)
Kosovo
Ibrahim*
Turkey
Masud, Yücel*, Erkin, Zinnur*, Mustafa*, Baris*, Taryk
Hatice*, Pinar, B.N.*, Sirpil
Saudi Arabia
Mutee'a Al-Fadi, Ubaidullah*, A Brother
Iran
Mohammad, Dr. Hormoz, Behnam, Bagher, Saeed, Ali, Hussein, Mansur
Sara, V. S., Nadereh, Halimeh, N.N.
Russia
Farid*
Khadija*
Pakistan
Farooq Ibrahim, Paul Michael, Mawlawi Dr. Imad ud-Din Lahiz, Barakat Ullah, Abdul Haqq*, Mohammad, N.N., N.N., Steven Masood, G.M. Naaman
Esther
India
Dr. Deshmukh, K.K. Alavi*, N.N., John A Subhan
Afghanistan
Hussain Andaryas, Zia Nodrat*, Sultan Muhammad Paul*, N.N., more
Morocco
Jamel, Sami, Mustafa, Mouhammad, several in Arabic
Malika*
Algeria
Kader, Hamid, T.A., Ahmed
N.N., Dalila
Nigeria
Adewale, Garba Adamu
East Africa
Leah
West Africa
Gunjoa
Somalia
Liiban, N.N.
Far East
Baharom
Siti Zainab*, Rabiyah
Indonesia
D., Hamran Ambrie(*), Mathius, Kartini, Hamzah*, N.N.
Malaysia
Sharafuddin*, Chariah*, Faisal, Yahya*, Tarmizi*, Hisham*, Hamzah, Anuar
Aishah*, Rogayyah*, Jamilah (.mp3),Sharifah*
Trinidad
Fareed
Unidentified
Omar, N.N.
United Kingdom
Naz (Ismaili)
Khadija Butt
United States,
Canada
Nabeel Qureshi, Khalif M. Hassan (NoI), Omar Muhammad (NoI)
Martha, Negeen, W.L. Cati, Grace, Mary

http://www.answering-islam.org/Testimonies/
How to get involved:
Global Media Outreach is a terrific organization affiliated with Campus Crusade for Christ. GMO manages over 120 websites in many languages presenting the good news of Jesus Christ.
Find out more about them at http://www.globalmediaoutreach.com/. You can volunteer to receive emails from new followers of Jesus from all over the world. Take a look at www.greatcommission2020.com to understand the exciting scope of this ministry.