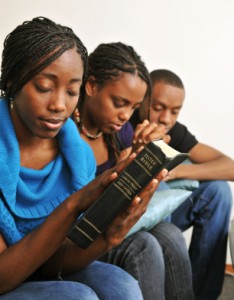 Dreams and visions are biblical and real! Besides the promise of dreams in Joel 2, there are Biblical references of God speaking to unbelievers through dreams like Saul in Acts 9, or Cornelius in Acts 10. Jesus reminds us in Mark to wakefully be alert to what is going on in the world: Mark 13: 35-37 "Therefore keep watch because you do not know when the owner of the house will come back – whether in the evening, or at midnight, or when the rooster crows, or at dawn. If he comes suddenly, do not let him find you sleeping. What I say to you, I say to everyone: 'Watch!'"
* Scripture References on Dreams and Visions
Biblical Dreams:
Gen. 20 – Abraham and Sarah  – God comes to Abimelech in a dream and warns him. (Abimelech and his officials were very much afraid).
Gen. 31 – God's instructions to Jacob and warnings to Laban.
Gen. 37 – Joseph's dream set events in motion "Listen to this dream I had."
Gen. 41 – Pharoah = "I had a dream …"
Num 24 – Balaam – whose eyes are opened and sees clearly.
I Ki. 3:5 – Solomon  – "At Gibeon the Lord appeared to Solomon in a dream … "Ask for whatever you want me to give you."
Dan. 2  – Nebuchadnezzar  – "I have had a dream that troubles me and I want to know what it means."
Dan. 4 – Nebuchadnezzar's dream – Daniel's interpretation.
Dan. 7 – Daniel's dream – four winds, four beasts – clearly sees "one like a son of man" approaching God.
Dan. 8 – Daniel's vision of a ram and a goat.
Dan. 9: 20-21 "While I was speaking and praying, confessing my sin and the sin of my people Israel and making my request to the Lord my God for his holy hill – while I was still in prayer, Gabriel, the man I had seen in the earlier vision, came to me in swift flight about the time of the evening sacrifice. He instructed me and said to me, "Daniel, I have now come to give you insight and understanding."
Joel  2 – "I will pour out my Spirit on all people. Your sons and daughters will prophesy, you old men will dream dreams, your young men will see visions. Even on my servants, both men and women, I will pour out my Spirit in those days."
Matt. 1 – an angel of the Lord appeared to Joseph  – "Joseph, do not be afraid …"
Matt. 2 – "being warned in a dream not to go back to Herod, they returned to their country by another route." (wise men)
Matt. 2 – an angel warned Joseph, "Get up, take the child and his mother and escape to Egypt." … "get up … go to the land of Israel" another dream led him to Nazareth.
Matt. 27 – Pilate's wife's dream.
Acts  2 – Joel 2 quoted.
Acts 9 – Saul and Ananias both have visions.
Acts 10 – Peter's vision leading to Cornelius.
Acts 16 – Paul's call to Macedonia.
Revelation 9 – John's end-time vision of the horses and riders.